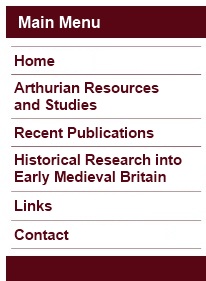 Britons and Anglo-Saxons: Lincolnshire AD 400-650
Britons and Anglo-Saxons was published on 18 September 2012 in both hardback and paperback (336 pages, ISBNs 978-0-902668-24-9 and 978-0-902668-25-6). It offers an interdisciplinary approach to the period between c. AD 400 and 650 in the Lincoln region, considering in depth not only the archaeological evidence, but also the historical, literary and linguistic. It is argued that by using all of this material together, significant advances can be made in our understanding of what occurred in these centuries, most especially with regard to Anglian-British interaction in this period. It is contended that this evidence, when taken together, requires that a British polity named *Lindēs was based at Lincoln into the sixth century, and that the seventh-century Anglo-Saxon kingdom of Lindissi (< Late British *Lindēs-) had an intimate connection to this British political unit.
In addition to investigating the evidence for Anglian-British interaction in this part of eastern Britain and the potential legacies of British *Lindēs, Britons and Anglo-Saxons also provides a detailed analysis of the nature of the Anglo-Saxon population-groups that were present in the Lincoln region from the mid-fifth century onwards, including those of *Lindēs-Lindissi and also more southerly groups, such as the Spalde/Spaldingas. The picture which emerges is arguably not simply of importance from the perspective of the history of this region but also nationally, helping to answer key questions regarding the origins of Anglo-Saxon kingdoms, the nature and extent of Anglian-British interaction in the core areas of Anglo-Saxon immigration, and the conquest and settlement of Northumbria.
Britons and Anglo-Saxons is available direct from the publishers via their website. A preview of Britons and Anglo-Saxons can be read online at Google Books by clicking the button below -- this also offers links to various online book stores that can obtain the book, including Waterstones.com:

'Britons and Anglo-Saxons' consists of the following chapters:
| | |
| --- | --- |
| Intro | Previous Approaches, Sources and Methodology |
| Chapter 1 | The Context of Post-Roman Lincolnshire |
| Chapter 2 | The British Country of *Lindēs |
| Chapter 3 | Anglian-British Interaction and the End of the 'Country of *Lindēs' |
| Chapter 4 | Lindissi and the Legacy of *Lindēs |
| Chapter 5 | The Population-Groups of Early Anglo-Saxon Lincolnshire |
| Chapter 6 | Lindisfarne, the Lindisfaran, and the Origins of Anglo-Saxon Northumbria |
| Conclusion | The Significance of *Lindēs and Lindissi |
Dr Thomas Green is currently undertaking research at the University of Oxford. He resides in Lincolnshire.
* * * * *
Copyright © 2011, 2013 Thomas Green. All Rights Reserved. To cite articles or pages from this website, use a service such as WebCite or alternatively see one of the following style citation guides. Comments and queries via email to Thomas Green.